19.12.2022 - 30.12.2022
Location: Catania, Sicily 
Venue: Isola Catania. Hub for innovative development, education and creation, based in Palazzo Biscari, a historic 18th-century Baroque-style building.
Artists: Max Fouchy, Edgar Sarin, Olga Sabko, Sheldon Saliba, Chloe Silbano, Rosa Borreda, Lucy Orta, Vince Briffa, Lisa Boostani
Curators: Elena Posokhova and Mariagrazia Pontorno. 
Scientists involved in the research: Boris Behnсke, volcanologist.
Artists involved in the production: Ruben Solar Ru, Magda Masano.
About "I Landed".
I Landed is an exhibition dedicated to the natural and cultural heritage of the Meditarenean Islands. The exhibition was simultaneously held on four different islands in local major art institutions. The purpose of "I Landed" is to raise awareness of the ecological issues the islands are facing, and to show the uniqueness of each location trough the artists eyes.
Method. 
Five artists: Lucy Orta, Edgar Sarin, Max Fouchy, Olga Sabko and Klitsa Antoniou had participated in MARLANDS art residency. Each of them has visited of the 5 Isalnds: Malta, Sicily, Mallorca, Cyprus and Ibiza to meet local scientists and cultural arts artists. The result of those collaborations were five art projects.
Each artist created a protocol for their work, so it can be repeated and recreated on the next Island. This allowed to initiate a new, more sustainable way of curating an exhibition, and to create a link between the Islands' art communitites.
On each location, the exhibition 'I Landed' puts in the focus the project created by the artist who visited the island during their residency.
Title. 
The name of the exhibition is inspired by the first message each of the artists sent arriving to Islands for their residency, – "I Landed".
It also is a wordplay. It's meant to show, that artists haven't only visited the islands, but also have been "Islanded' – got acquainted with the place, its heritage and the local way of living.
I Landed. Sicily.
'I landed. Sicily' is an exhibition that allows to discover the fragments that make up the identity of a unique natural and cultural world of Sicily, and see the island trough the artsit's eyes.
On focus is the work by Max Fouchy, created during his MARLANDS residency in Catania, Sicily.
With participation of Edgar Sarin, Olga Sabko, Sheldon Saliba, Chloe Silbano, Rosa Borreda, Lucy Orta, Vince Briffa, Lisa Boostani.
Artwork in focus. 
"Etna CORPO», Max Fouchy, Sicily, 2022, MARLANDS plastic, lavastone  Installation, 
In his residence in Sicily, Max Fouchy was confronted with volcano Etna. A trip to this "lunar landscape on earth" in the company of volcanologist Boris Behnke gave him the idea of combining plastic and lava stone. 
In his poetic work "Etna CORPO" Max Fouchy creates a hybrid territory, associating these two materials. This way the artist comments on the continuous default on the purification front in Sicily.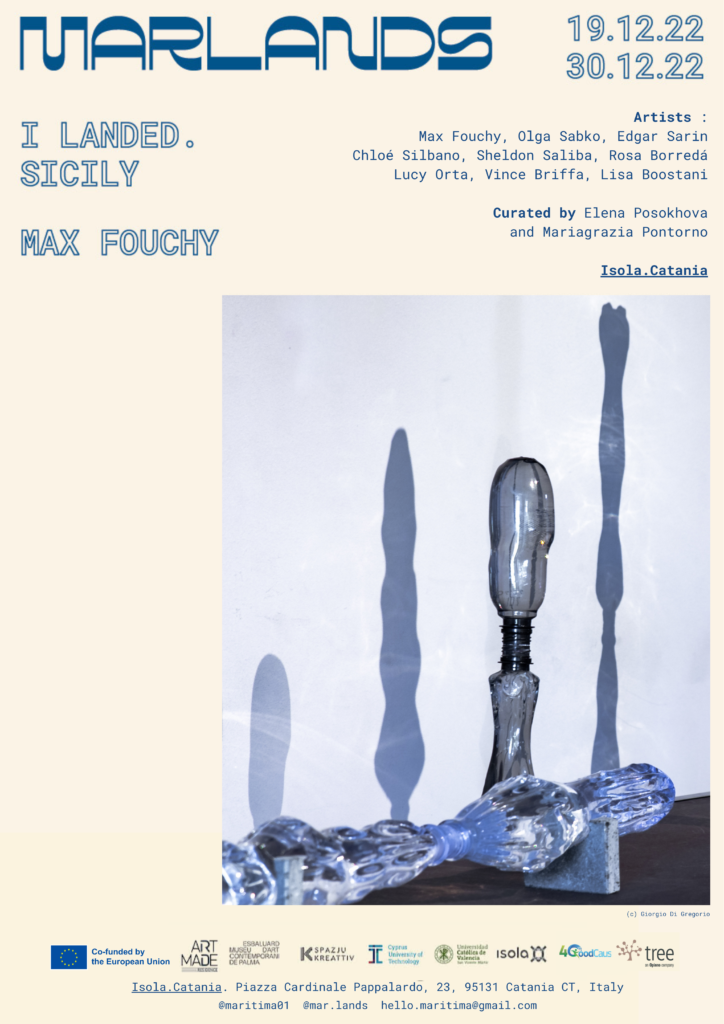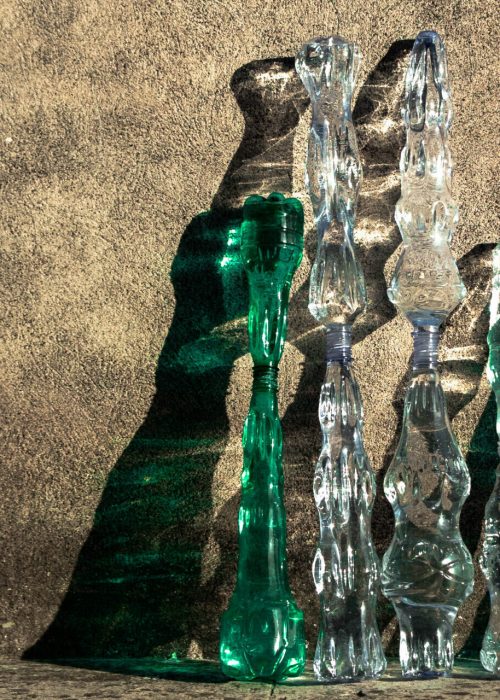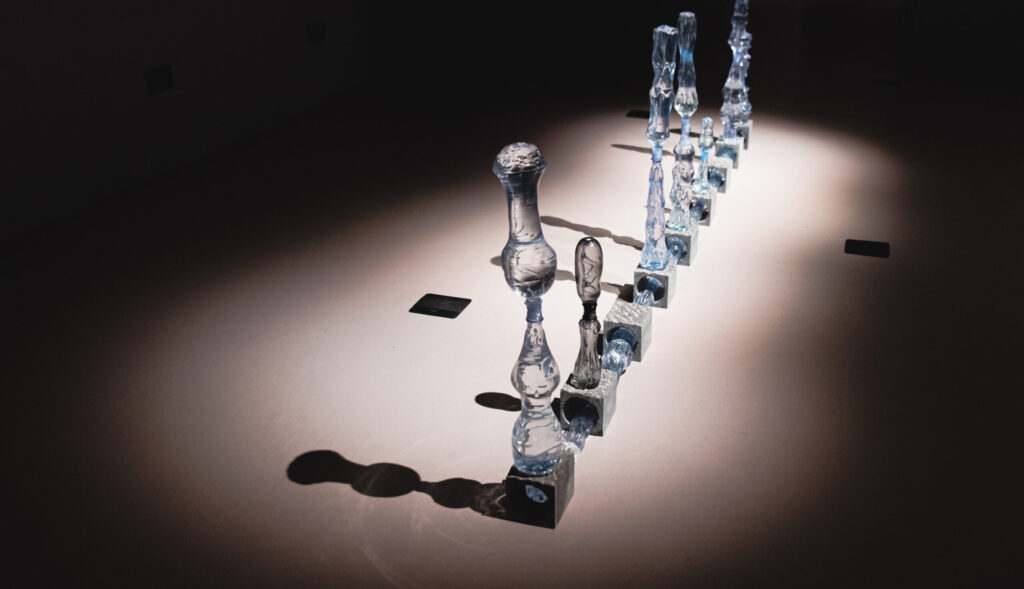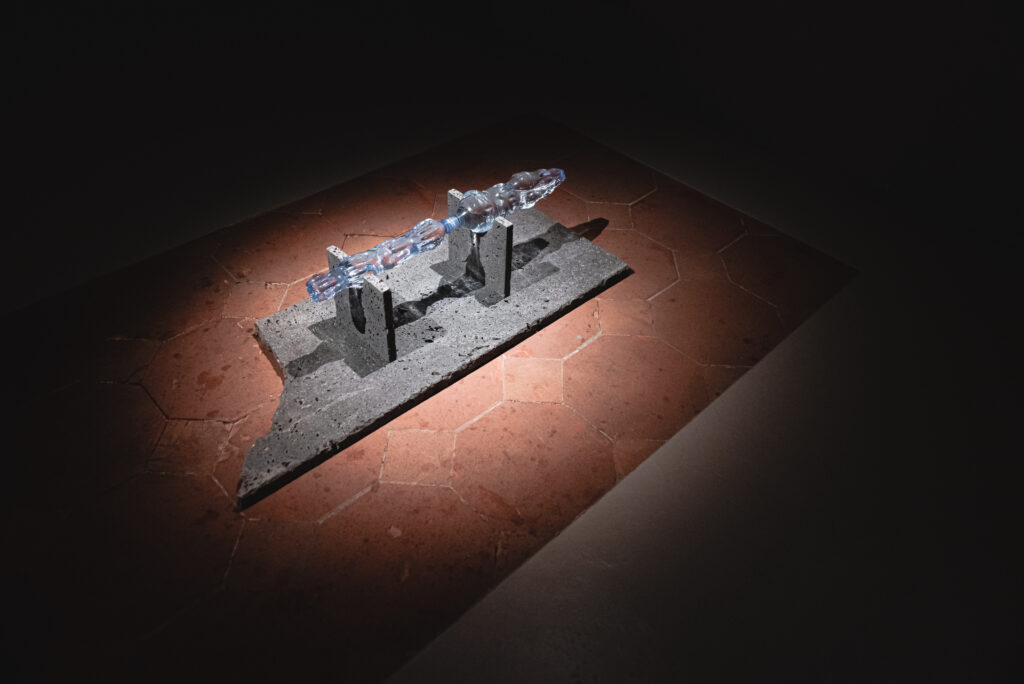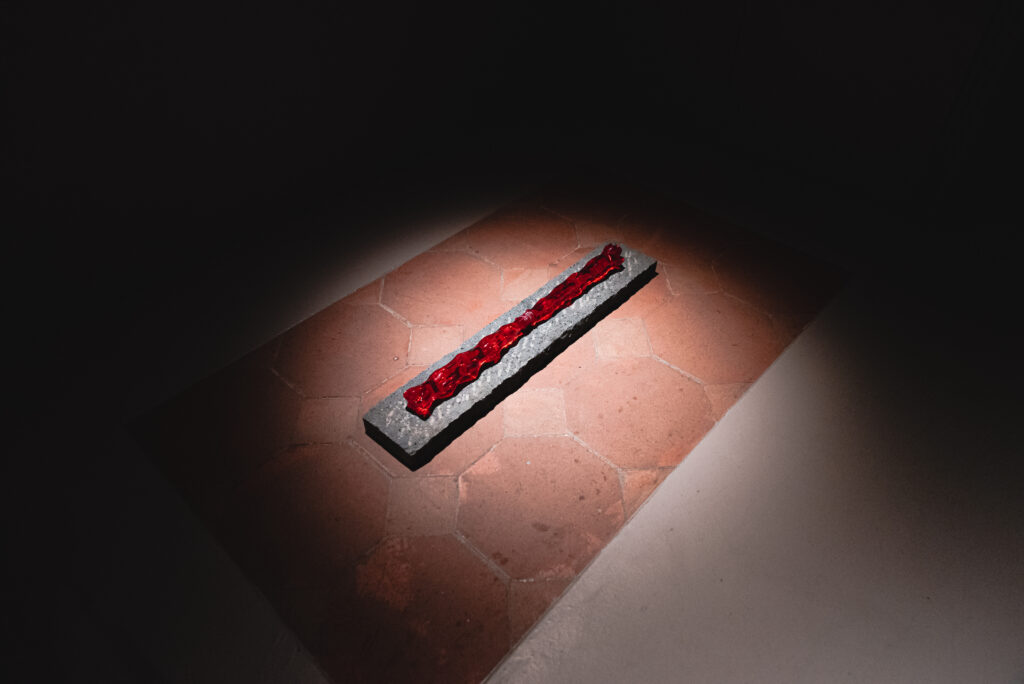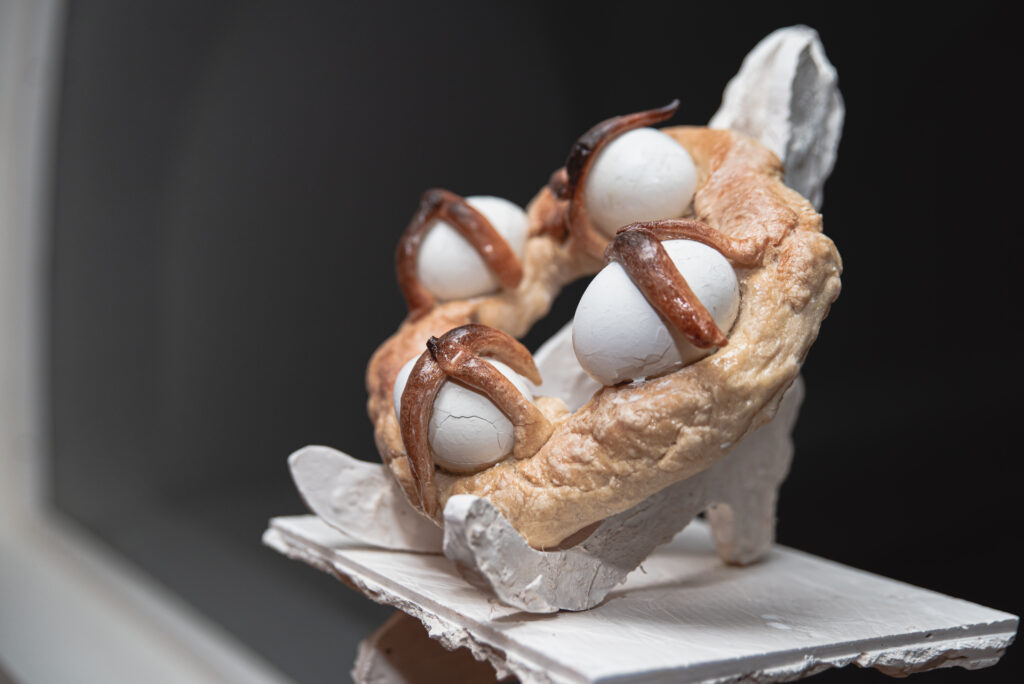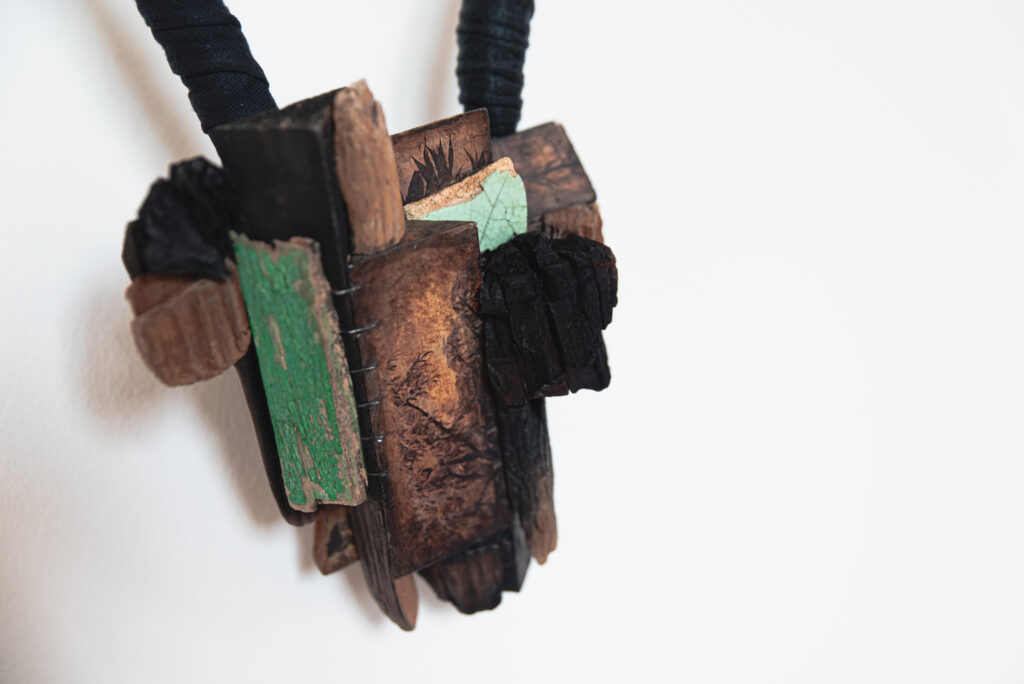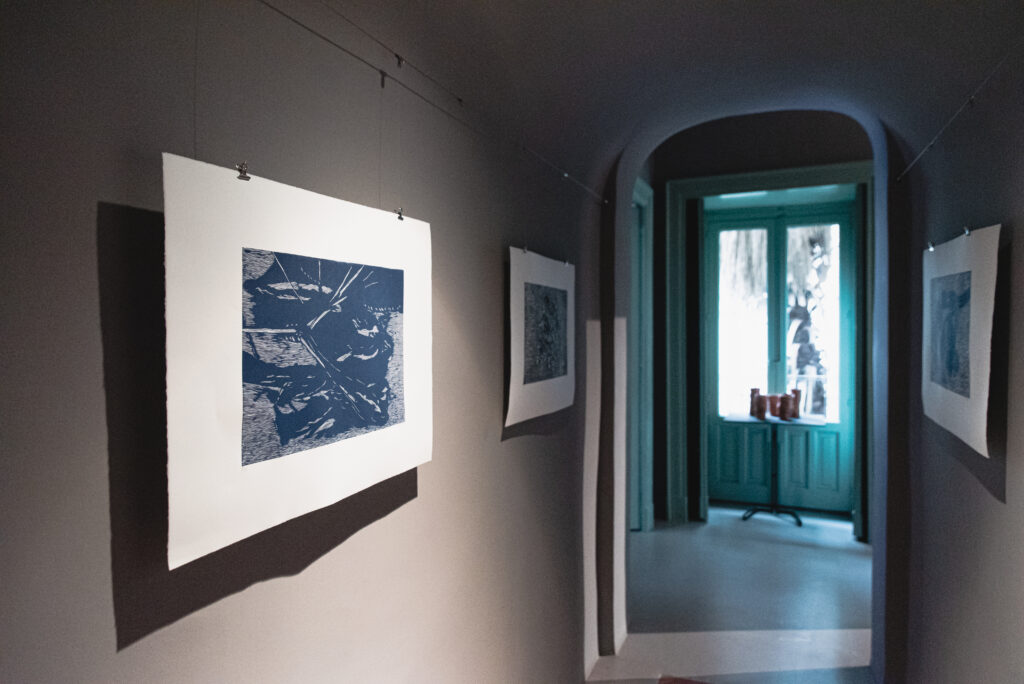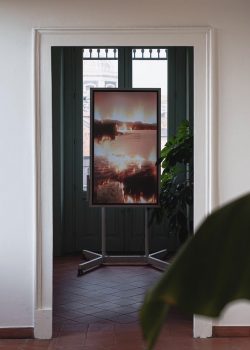 TV Spot on a local channel.