01.12.2022 - 8.01.2023
Location: Valetta, Malta 
Venue:  Spazju Kreattiv. National Centre for Creativity
Artists: Edgar Sarin, Lucy Orta, Max Fouchy, Sheldon Saliba.
Curators: Elena Posokhova and Vince Briffa.
Collaborative artists involved in the project: Victor Agius, and sound artist Ruben Solar Ru.
Scientists involved in the research for the projects: Vulcanologist Boris Behnсke, Prof. Timmy Gambin, Marine Archaeologist.
About "I Landed".
I Landed is an exhibition dedicated to the natural and cultural heritage of the Meditarenean Islands. The exhibition was simultaneously held on four different islands in local major art institutions. The purpose of "I Landed" is to raise awareness of the ecological issues the islands are facing, and to show the uniqueness of each location trough the artists eyes.
Method. 
Five artists: Lucy Orta, Edgar Sarin, Max Fouchy, Olga Sabko and Klitsa Antoniou had participated in MARLANDS art residency. Each of them has visited of the 5 Isalnds: Malta, Sicily, Mallorca, Cyprus and Ibiza to meet local scientists and cultural arts artists. The result of those collaborations were five art projects.
Each artist created a protocol for their work, so it can be repeated and recreated on the next Island. This allowed to initiate a new, more sustainable way of curating an exhibition, and to create a link between the Islands' art communitites. 
On each location, the exhibition 'I Landed' puts in the focus the project created by the artist who visited the island during their residency. 
Title. 
The name of the exhibition is inspired by the first message each of the artists sent arriving to Islands for their residency, – "I Landed". 
It also is a wordplay. It's meant to show, that artists haven't only visited the islands, but also have been "Islanded' – got acquainted with the place, its heritage and the local way of living. 
I Landed. Malta
"I Landed. Malta" aims to show Mallorca trough the artist eyes. 
On focus is the work by Edgar Sarin. 
With participation of Lucy Orta, Max Fouchy and Maltese artist Sheldon Saliba.
Artwork in focus. 
'BA'AL". Edgar Sarin, oil paintings with rudimentary printing practices, ceramic sculpture, 2022
Edgar Sarin's installation invites people to fill up the beautiful artefact, which depicts an amphora with water. The meaning of this moving gesture underlines the value of potable water on the island, connecting it to the historic Maltese tradition of water engineering, used to collect the precious liquid.
Through a common minimalist aesthetic, the central sculpture dialogues with a series of paintings created through rudimentary printing practices, which reflect on implements extracted from Malta's prehistory. The work is titled after Ba'al, the Phoenician god of thunder and lightning, a choice that established an inextricable bond between Sarin's work and the mythical originis of a common Mediterranean culture. The work is accompanied with live local traditional music, which gently supports the pictorial folklore recreated by the artist.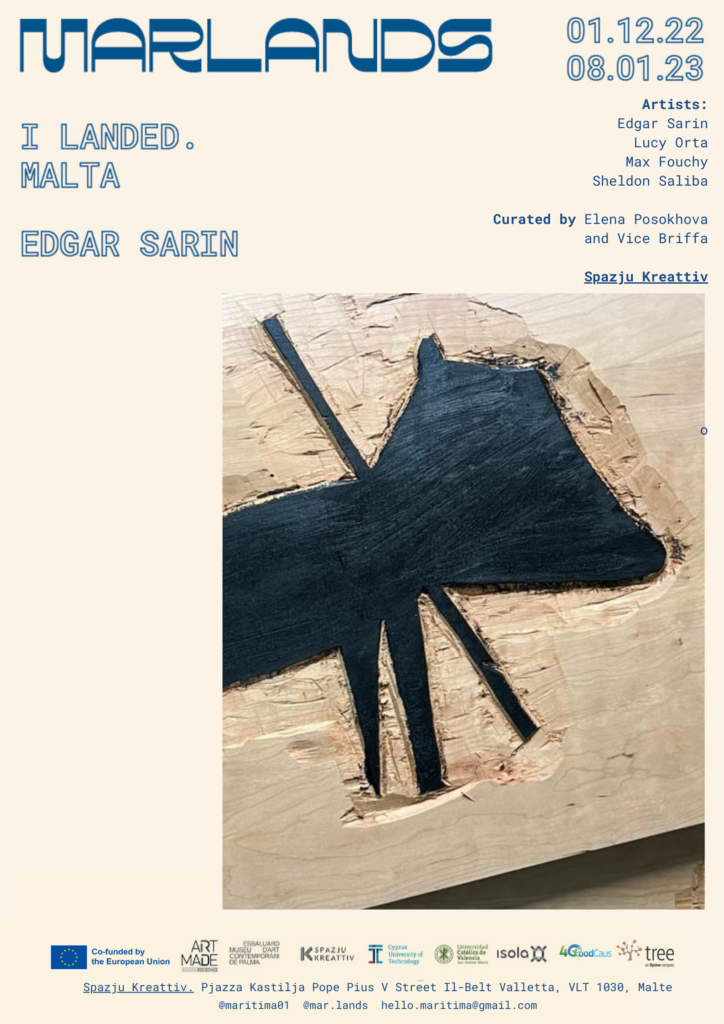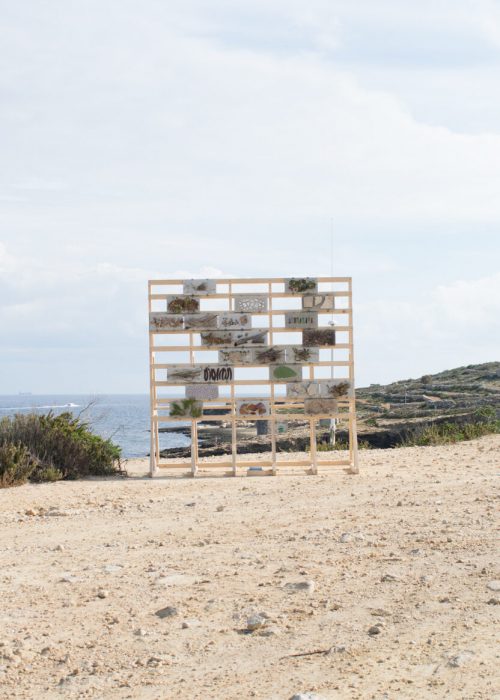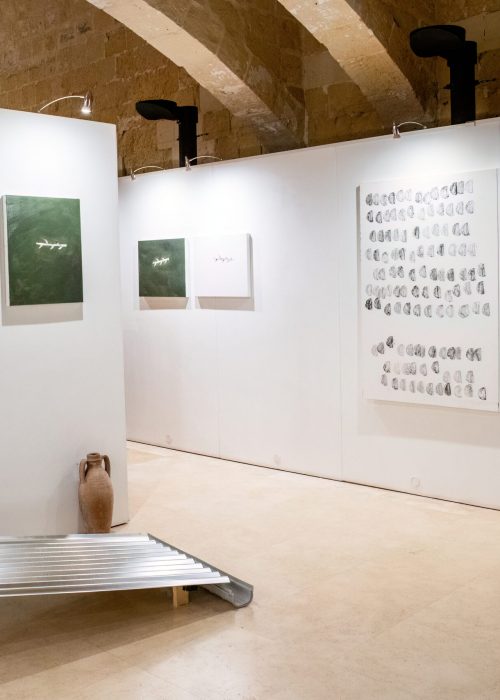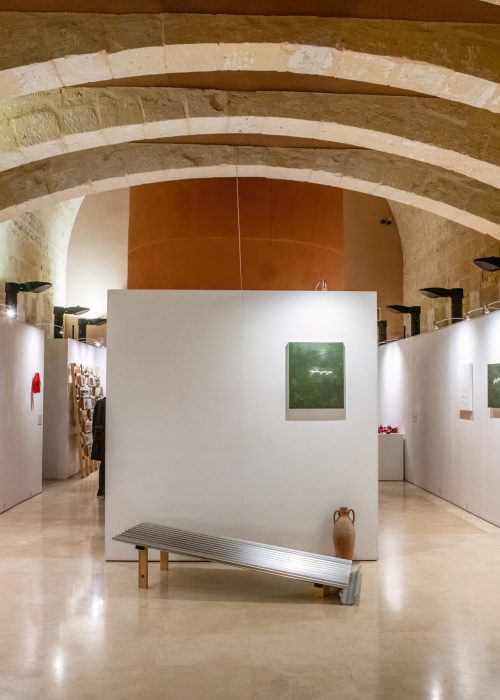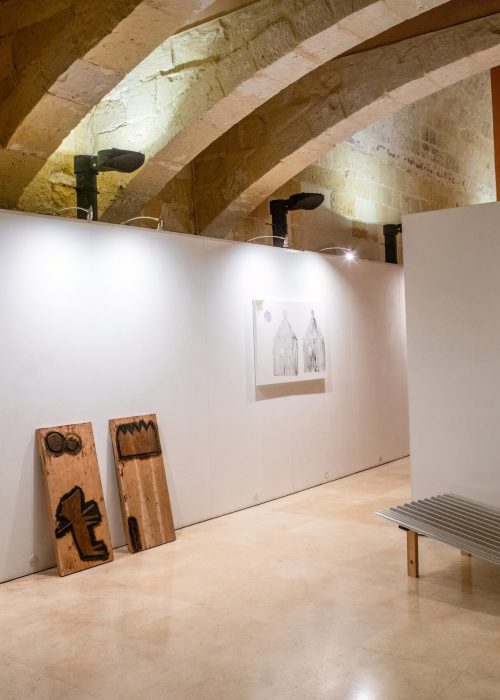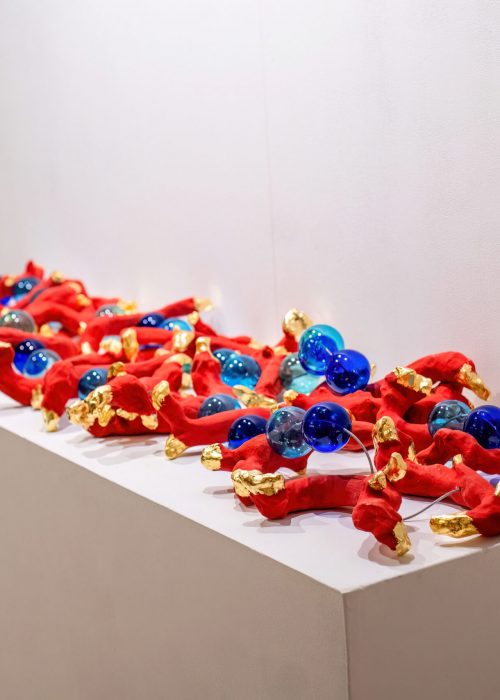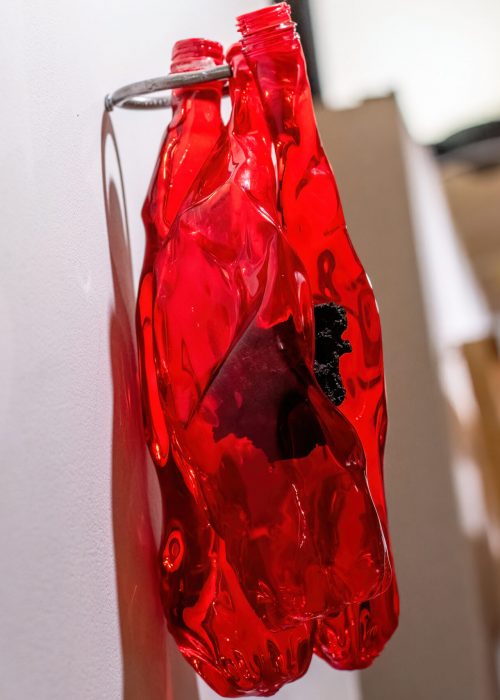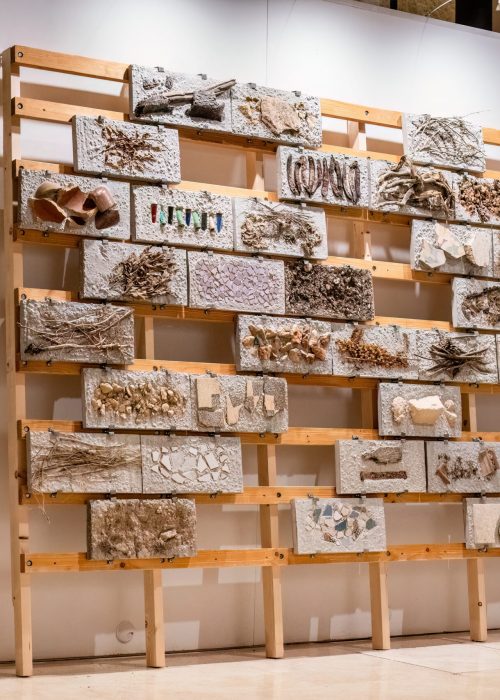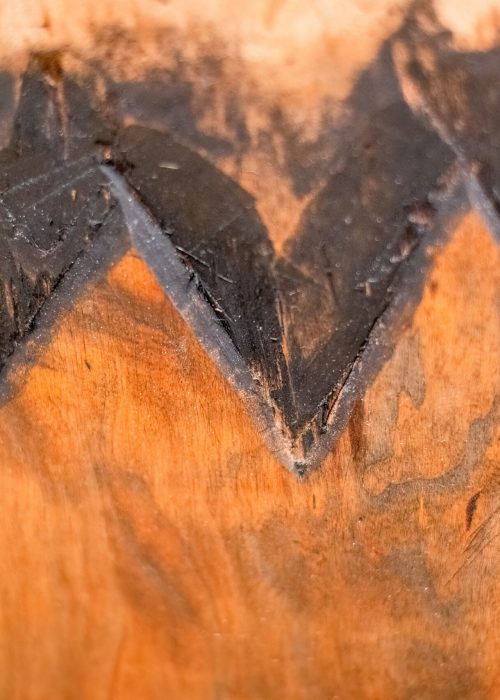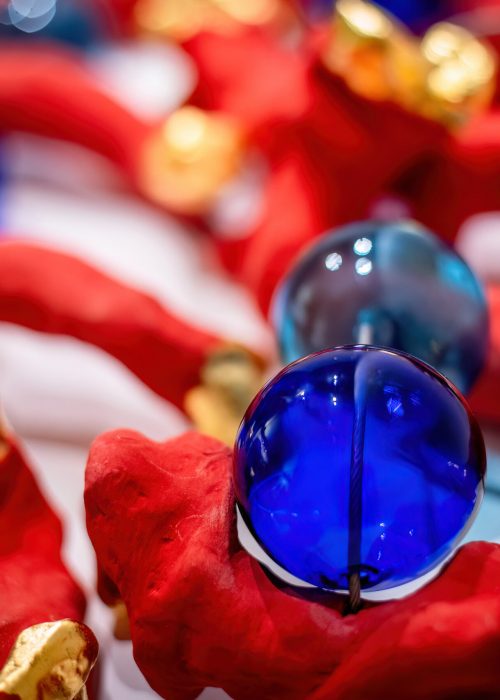 Documentary about 'I Landed. Malta' by Maltarrti