Through four artists' exhibitions and several workshops, Marlands' curatorial project has linked together the islands of Malta, Cyprus, Majorca and Sicily in the shape of an artistic archipelago, more aware than ever of the environmental issues involved in the production of contemporary art.  
Rather than making the artists, producers and craftsmen travel for the exhibitions, the project has privileged local partners, from the inviting islands, who have worked closely with the invited artists.  
Rather than shipping the pieces, Marlands preferred to make immaterial protocols travel, which led to producing artworks without moving anything other than ideas. 
Instead of the race for new shapes and for individual artists, Marlands favored the hybridization of knowledge – be it scientific, artistic, or artisanal. And instead of national scenes, preference was given to the meeting of several territories that fed each other.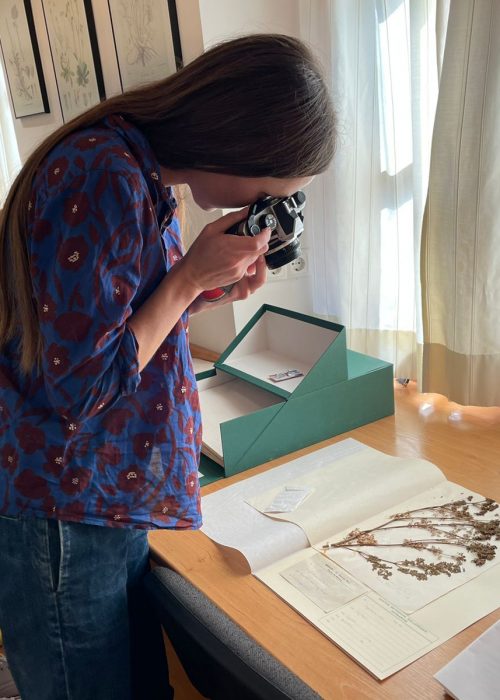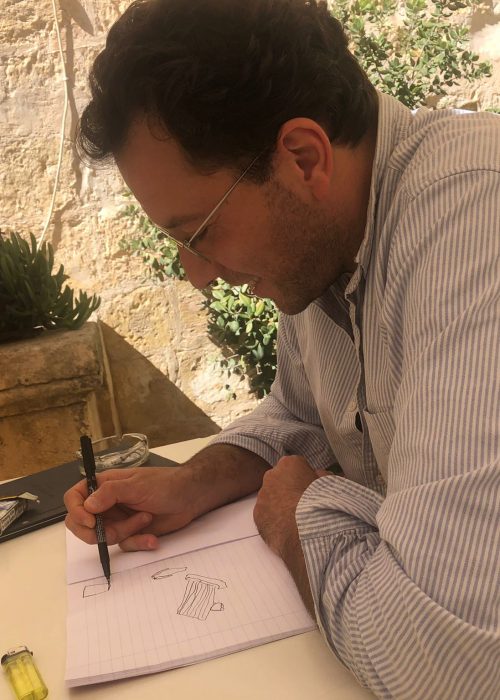 Etymologically the "middle sea" where the waters of the Rhone, the Po, the Nile and the Ebro form a single body of water, the Mediterranean Sea has, within this eight-month project, brought together French artists Max Fouchy and Edgar Sarin, British artist Lucy Orta, Ukrainian artist Olga Sakbo, and scientists, such as a Sicilian volcanologist or a Maltese marine archaeologist. From these encounters, four exhibitions were born, replaying the belonging of each to the common territory that is the Mediterranean basin.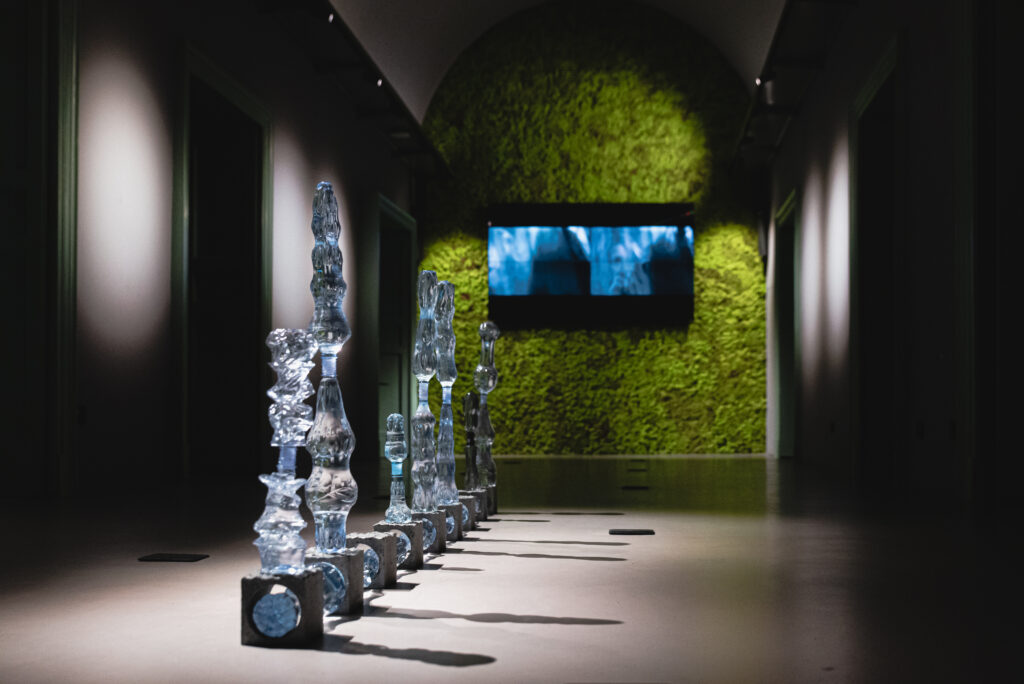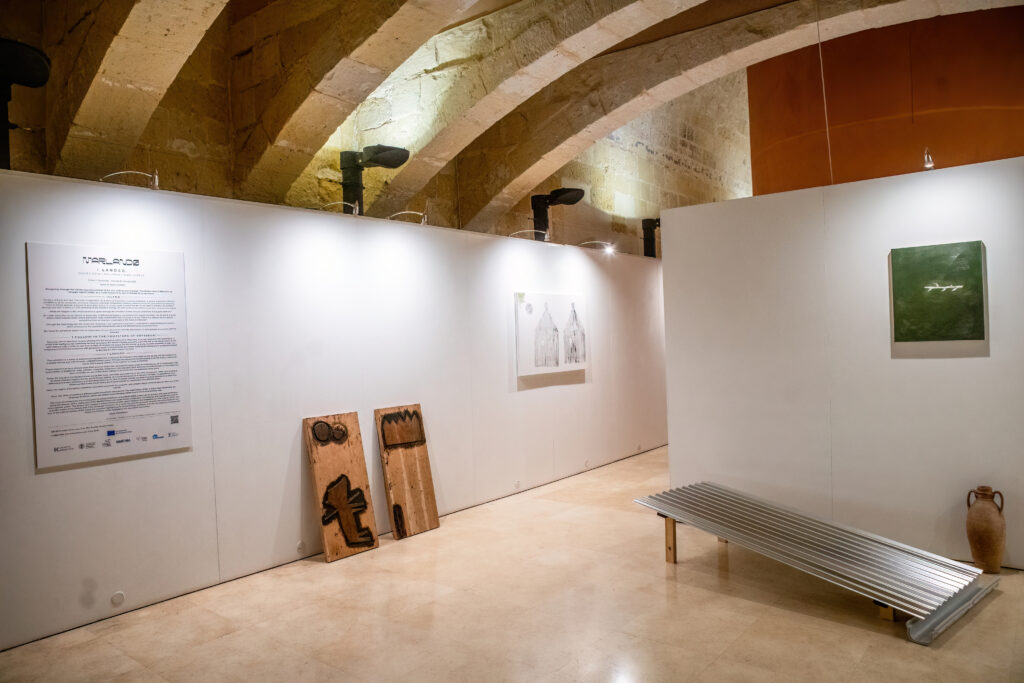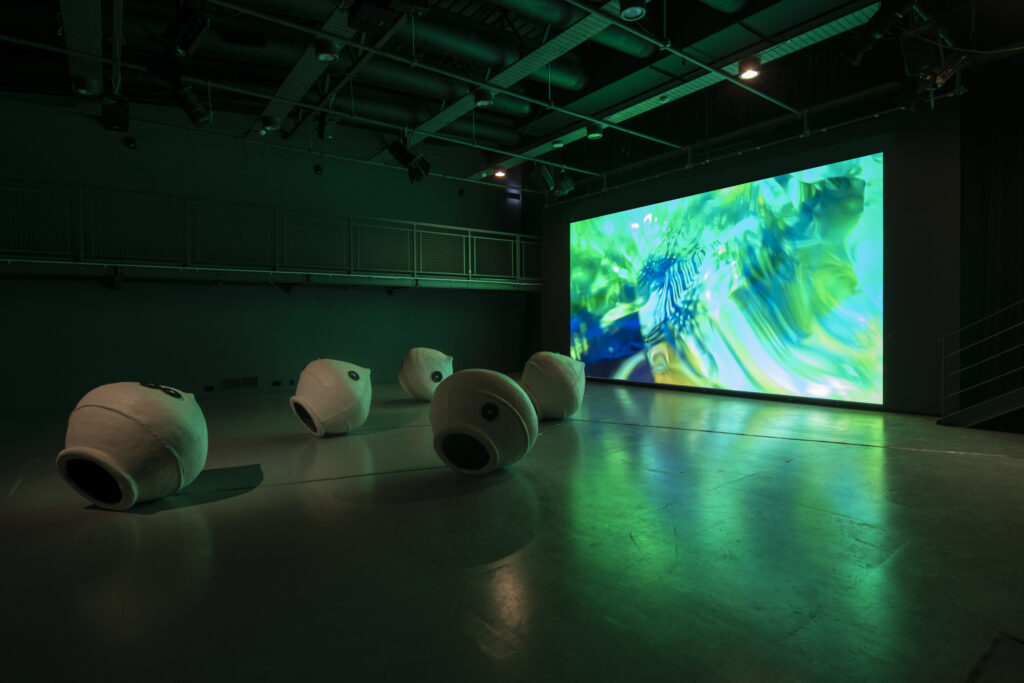 Central to Marlands is the connection of traditionally separate silos of knowledge. Central, was also the involvement of the islands' inhabitants in four workshops. In the words of one of Marlands artists Klitsa Antoniou, people were able to participate in the creation of artworks that are like "frames or windows to see through things". Thus, through manual, contemplative and reflective activities, the inhabitants were led to actively appreciate the loss of biodiversity in certain insular biotopes. They could take part in growing a collective garden initiated by Olga Sabko or mold certain corals in clay under the guidance of Lucy Orta. The complexity of insular water supply systems through Edgar Sarin's amphora series or the coastal urbanization threat pointed out by Sheldon Salina's structure also gave birth to conscious and poetic monuments for the islanders to see and to process. 
The sea and the matrix of the Mediterranean Sea, from which western civilization emerged, have thus given strength and form to projects where the here and the elsewhere have been able to fertilize each other.
Text by Jeanne Dreyfus.
Historienne de l'art, chroniqueuse.