Max Fouchy's artistic residency in Sicily.
Amazing tour on Etna with the great vulcanologist Boris Behnсke, Luana Manca from 4goodcause and Isola Catania. Etna is a volcano in Italy located in Sicily, near the city of Catania, the second most populated city in Sicily. Culminating at 3,357 meters above sea level, it is the highest active volcano in Europe and one of the most active in the world with nearly 80 eruptions during the 20th century.art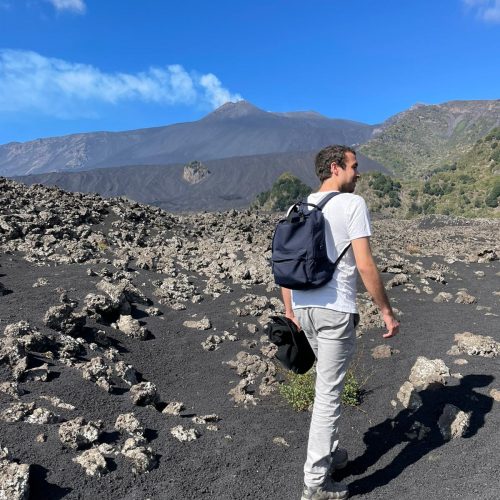 Artist's vision:
Max visited Valle del Bove, the most intimate part of Etna Volcano. It is like a lava desert, and Boris resembles it to a belly of a mother.
The landscape changes every time, at every eruption. "Etna is a presence, with a soul", says Behncke.